Blog
Community
Here at Roadie, we've spent a lot of time finding ways to make sending your stuff faster, cheaper, and easier. And as a community, we're committed to taking care of each other and the stuff that means the most to you.
That's why we put our heads together to figure out the next step in making your Roadie experience a great one.
We are thrilled to bring you Roadie Pet Shipping: the safest, easiest, and most affordable way to get your pets from here to there.
Send Anything With Roadie
From the groomers to doggy daycare to your new place across the country, rest easy knowing our team will get them where they need to go with care.
You look at your pet as family, so it only makes sense that we care for them as our own.
Here are some ways to make sure your furry best friend has a great experience on the road:
  Personally select your pet's driver
  Track your pet in real-time through the app
  Pay less than you would with a pet courier or by airplane
  24/7 Customer Support
  Experience the convenience of door-to-door delivery.
With our committed 24/7 Customer Support team, you can completely customize your experience and get frequent updates from our most trusted drivers along the way.
Want to meet some of our favorite furry co-pilots? Get to know them and how their families safely sent them from here to there with Roadie:
Cooper's Big Adventure
On New Year's Eve, Tara found a friend to watch over her dog Cooper while she was away, but didn't have a way to get her pup from Atlanta to Knoxville by New Year's Day.
She found out about Roadie from a friend and posted a Gig. That same day, Roadie driver Kevin offered to give Cooper a ride to the friend's house in time to ring in 2016.
After making a quick stop at PetSmart along the way, Kevin and Cooper arrived in Knoxville with tennis balls and treats in hand — and just in time for New Years.
Velma Visits the City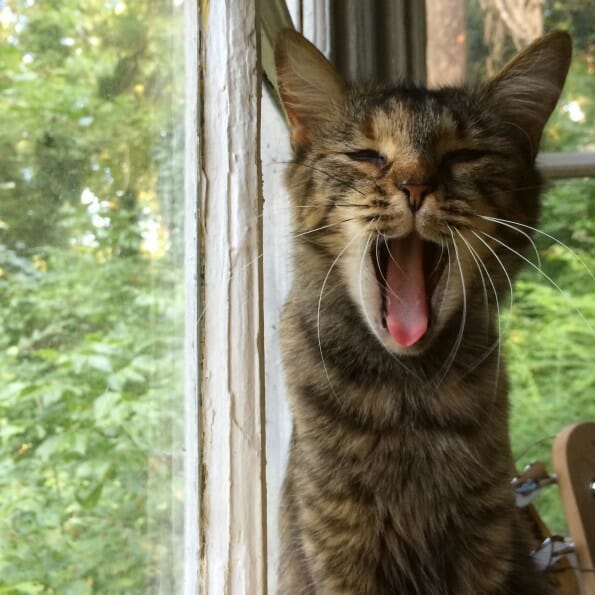 After abruptly moving from Atlanta to Brooklyn, Monae wasn't able to take her cat Velma with her. Once she found an apartment, she couldn't think of any affordable or reliable method to bring Velma to NYC. Flying with Velma wasn't an option and none of the pet couriers she had researched sounded trustworthy.
She had heard about Roadie from a friend and created a gig for Velma to come to NYC, hoping she could have her cat before Christmas.
Velma arrived on Christmas Eve, VIP style in the backseat of an SUV. Her first Christmas in a huge city, and Monae didn't have to spend it alone — her best friend came just in time, thanks to Roadie.
For more information on Pet Shipping, please refer to our Support page here.