Blog
Do Not Display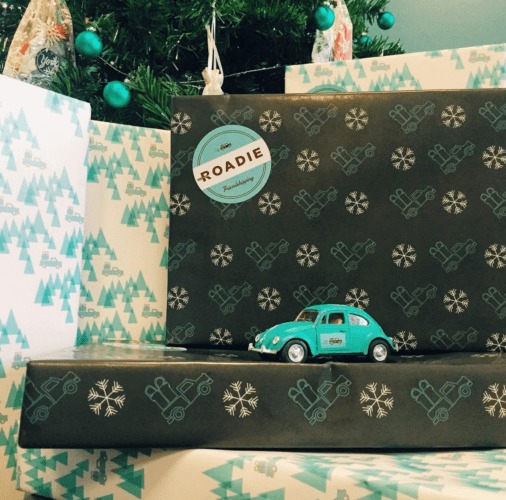 'Twas the week before Christmas, when all through the house, the gifts were handpicked, even some for my spouse. The shopping was done, the boxes were there, the tree shone bright as I sat down to wrap in my favorite chair.
I took a deep breath before one last look when I spotted something odd in my room's tiny nook. One, two… ten gifts left unwrapped with no paper to spare. No time to run to the store, but I needed gifts wrapped with care.
Send Anything With Roadie
Simply print, wrap, and send. No doubt the gifts will bring cheer. Roadie saved the day, now Christmas is here.
Download your free printable wrapping paper here.
Want some tunes to pass the time? Listen to our newest Roadie playlist: Holidays and Headphones.