Blog
Community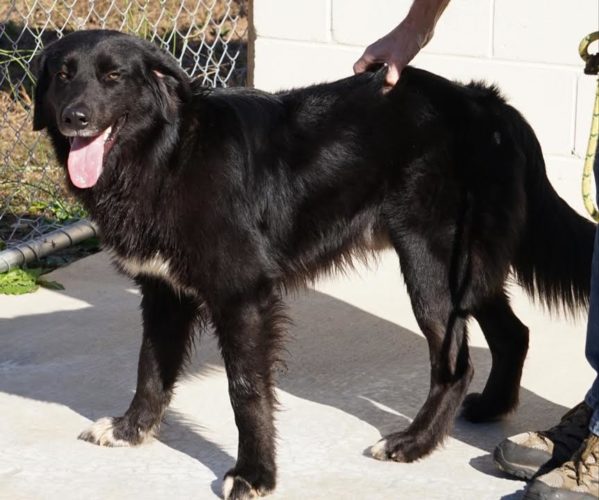 It was early morning when a new rescue dog arrived at the doorstep of Toccoa-Stephens Humane Shelter, an animal shelter in the North Georgia Mountains.
Send Anything With Roadie
It wasn't long before that same rescue dog — Alex, a brown lab mix — won over the hearts of the entire staff. His friendly personality and sweet-loving nature charmed everyone who cared for him, including the dogs in his playgroup. 
Once the shelter made sure Alex was healthy enough for adoption, a call came from a family in Iowa. They were looking to adopt a pet and had fallen in love with Alex after looking at the shelter's site. They knew he would be the perfect addition to their family of four. The adoption went through, but now the staff needed to find a way to send Alex from the shelter to his new home more than 1,000 miles away.
Because the family wanted Alex home within a couple days, the shelter staff booked him a flight the next day. Still, they had no way — and no time — to drive Alex to the airport.
Looking for advice, the shelter reached out to families who had previously thought to adopt a dog. One of those families had used Roadie to send furniture across the country and remembered the Roadie team recently launched Roadie Pet Shipping.
After talking with Roadie customer service about all the ways Roadie helps keep pets safe, the shelter felt good about choosing Roadie for Alex's pet travel. They posted a Gig, and within two hours, connected with Shenita, an experienced Roadie driver; she had to go to the airport and was more than happy to help Alex get there as well.
The next day, Shenita arrived on time with treats in hand to take Alex to his flight. However, once they got to the airport, she discovered Alex's flight had been delayed. Rather than leaving him with the airline, Shenita insisted on taking care of the pup until it was time for him to go.
A few hours later, Alex arrived to the open arms of his new family. His new family bathed him, fed him, and gave him an endless amount of hugs. Needless to say, Alex was home.