Blog
Send
Seriously, go see your Mom.
Let's face it. Nothing makes Mom happier than spending quality time with you. A morning hike, a bottomless mimosa brunch, or spontaneous dance parties — no matter how you celebrate, do it together this Mother's Day.
But just in case you're looking for a gift to win her heart this Sunday, you've come to the right place for a Mother's Day gift guide. No matter what Mom wants — and no matter where you are — give her a gift that delivers.
Send Anything With Roadie
The Adventurer
ENO Pacific Crest Trail Association DoubleNest Hammock
Light, compact, and easy to use. Not to mention, a comfortable sleep for anyone looking to spend a night under the stars. Check it out here.
Coleman Camp Wagon
Help her make the trek to the campsite a bit easier with this made-for-outdoors wagon. Roll with it here.
Mountainsmith Carbonate Pro Trek Poles
Take the pressure off. This hiking gear will help Mom climb every mountain — not that she hasn't already. Climb on board here.
The Self Starter
Keurig Coffeemaker
Every business woman needs her caffeine. Help Mom get her morning started right with a hot cup of coffee. Get brewing here.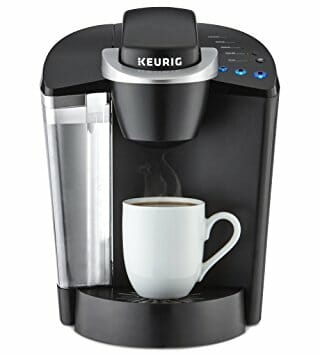 Samsung Galaxy Tab A
There's no better tech than a tablet for a woman always on the go. From business meetings to the coffee shop to the couch at home, she can take this tablet with her anywhere. Find it here.
iHome Bluetooth Mini Speaker
For most people, music can make or break the day. Help her set the mood music no matter if she's staying focused in office or recharging from a long day at home. Get listening here.
The Creative
Moleskine Notebooks
Do she always seem to be dreaming away? Get Mom a notebook with personality, so she can jot down all her great ideas. Get it here.
Modern Calligraphy Starter Kit
For the creative Moms who want to step up their handwriting — and try something new. Start drawing here.
Art 101: Case or Art Supplies
Does Mom need to restock? From oil pastels to color pencils, get her everything she needs for her next big project. Find it here.
Not sure if you'll be able to deliver the gift yourself or get it there on time? Roadie can help you get it from the store to her door in time for Mother's Day. Simply ask to pick it up in store, then post a Gig with Roadie!