Blog
Business
Rush delivery during the holiday peak is getting more complicated each year.
Earlier cutoff dates. Surcharges of as much as $14 for sending items on the busiest days around Black Friday and Christmas. Suspended guaranteed delivery dates. And sometimes the "3-day select" service actually takes closer to a week.
Get The Nation's Largest Local Same-Day Footprint.
So if you miss a cutoff date, you're looking at massive premiums for next-day air or express shipping. Or you're left scrambling for a rush delivery service that (hopefully) won't break the bank.
So what can businesses do to beat holiday shipping premiums?
Dealing with Record-High Holiday Shipping Demands
Facing pressure to deliver an overwhelming numbers of packages on time this holiday season, many traditional carriers — including FedEx and UPS — have resorted to rush delivery surcharges. In fact, UPS customers experienced delivery delays after a bottleneck of Black Friday and Cyber Monday orders, and the company isn't guaranteeing delivery dates for ground packages in the final weeks before Christmas.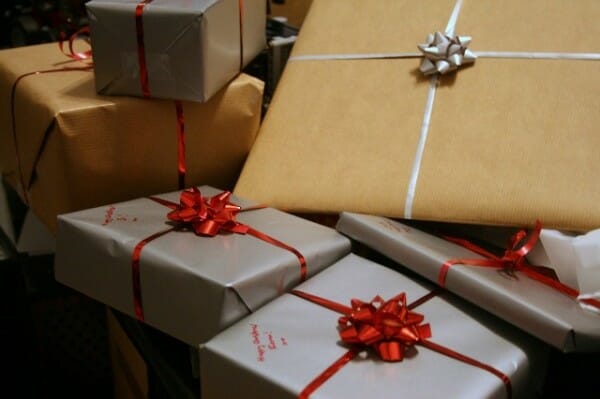 That means holiday shipping deadlines are much sooner than many consumers realize, including:
UPS's last day for "3-day select" service is Dec. 18, and 2-day air service is available for certain ZIP codes as long as they are marked for Saturday delivery (which has a $16 surcharge)
FedEx says orders should be placed by Dec. 15, and that ground packages won't be delivered on Saturday. FedEx Express's premium services make deliveries on Saturdays, with a $16 surcharge.
The U.S. Postal Service recommends ground shipping orders be placed by Dec. 14, while priority mail and priority express cutoffs are Dec. 20 and 22, respectively.
Alternative Delivery Eases Holiday Shipping Crunch
Make things easier and more transparent by considering an alternative delivery service for your last-minute holiday deliveries — especially the ones that need to go across town or a few hours away.
Alternative delivery services can help alleviate the strain of last-minute gift delivery, especially those who tap into the vacant space of vehicles that are already on the road as drivers go out and about running their own errands.
Here are a few ways alternative delivery can help you avoid rush premiums this holiday season:
Restocking Instore Items Before the Rush. Use alternative delivery to keep your shelves stocked when customers pour in at the last minute, helping your customers avoid rush delivery surcharges.
Last-Mile Delivery and Fulfillment. No matter whether you're sending items from store-to-store or straight to the customer, alternative delivery solves last-mile delivery bottlenecks more affordably than couriers or express shipping.
Run Errands For You. There's no reason to let your own errands get in the way of closing more sales or fulfilling orders. Alternative delivery can take care of personal to-dos you may have.
That gives you greater flexibility in the final shopping days leading up to Christmas, without the hidden fees and surcharges.
Don't put yourself at the mercy of big shipping premiums in the final delivery days before the holiday.